Srijan Solutions – Professional Management Consultation Organization
We are a management consulting firm in India and we endorse on the result. Together, we find value across boundaries, develop insights to act on, and energize teams to sustain success. Reach out to best management consulting company in India, Srijan Solutions and take benefit of our reliable services.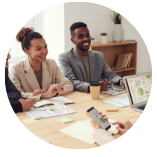 BMS Consulting
Business Management Services is a method that is adapted with a focus on specialization in learning development, consultancy, and professional services. Through this method, an organization can help everyone function together and as one.
Strategic Consulting
Strategic Consultancy is a method adopted for high-level decisions and unbiased analysis using professional industry knowledge to deliver optimum and efficient outcomes.
HR Soft Skills and PMS
HR Soft Skills comprises of interpersonal people skills, communication skills, social skills, attitudes, character traits, character attributes and emotional intelligence quotient (EQ), and others, which enhances the daily functioning of the organization.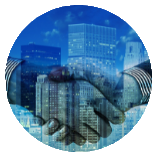 Six Sigma & Lean Six Sigma
Six Sigma focuses on process variations and emphasis on customer satisfaction through well-defined methods, which is called DMAIC framework. These are Define, Measure, Analyze, Improve, and Control.
Outsource QA & Maintenance
Outsource Quality Assurance is a method through which you can get unbiased results by taking the service of a third party promptly.
Why Choose Us As Your Online Marketing Service Partner
Extensive Understanding
Extensive understanding of the business process of the Manufacturing & Services Industry.
History
Successful track record of conceptualizing, building & stabilizing large programs and processes.
Experienced Consultant
Industry-wise expertise of consultants.
Practical Knowledge
Hands-on workshop style training sessions.
Training Consultants
Training focuses on the projects themselves, with consultants leading the teams, hands-on.
Sufficient Time
Allot sufficient time for project guidance between the training sessions so that learning becomes an ongoing activity, project completion – a pleasure.
Experienced Trainers
Master Black Belt Lean and Six Sigma trainers.
Faculty
The expertise of faculty available unmatched by our competitors.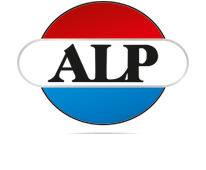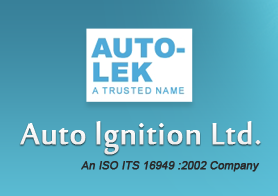 We received twice the service we paid for, and continue to receive professional advice on a regular basis.
Kapoor Raja
DollarRamp
I thoroughly enjoyed this course. The tutor's attitude and personality was exemplary. He displayed a good knowledge of the subject and built up a rapport with the attendees in no time.
Ms. Nandita Kaul Bakshi
Partner: Human Dynamics
The course was excellent. The tutor delivered the course at a good pace pitched at an appropriate level.
Mr. Saurabh Sood
VP : SL fasteners
Very knowledgeable instructor and a good teacher who connected well with his students. I would take another class from him.
Mr. Pranjul Attri
QA Head: IMI Norgren
In-depth information training which helped us to get best of ourself.
Ms. Himani Bisht
HR: Setco Automotive
Brilliant professional training as always Suresh Jain. Thank you
Paul David
AMCS
I cannot praise the tutor highly enough. Pacing, delivery, passion for the subject and level of knowledge were/are excellent.
Ms.Kumud Sharma
HR: Meneta Automotive
A topic that can be slightly tedious at times was made very interesting – great course.
Ritesh Nayak
KJS Concrete
If you want to improve your skills , get in touch with Suresh Jain
Mr. Sanjay Bhakri
Partner: Craftsman
Your advice and recommendations are the basis for our improved protection program. We look forward to a lengthy continued relationship.
David Paul
Business Manager, SAMP
Your recommendations and thorough analysis of our existing contracts helped us maximize our protection, but save thousands in unnecessary service fees. Thanks for the excellent service.
Raichle Steve
Director, AMMI